> Minerals
Aragonite, Calcite
Item number: LM143
Format: 25 (the sample fits or fills up the box of 65x65x25 mm. Sample might be little higher)
Size: 73x50x19 mm
Weight: 97 g
Locality: Limestone Quarry Vitošov, Hrabová, Šumperk District, Olomouc Region, Moravia, Czech Republic

 Aragonite-banded calcite. Zone build, calcareous sinter deposited on karst clefts in limestone body.   

Polished slab





In stock.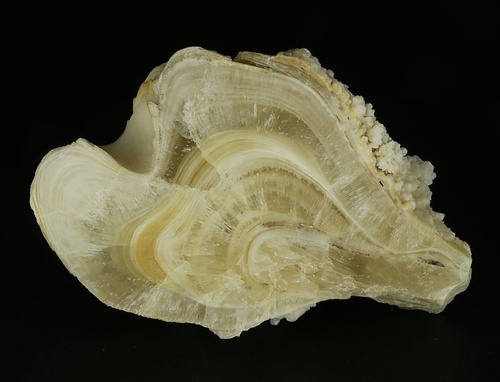 Open extra large image