> Minerals
Aragonite
Item number: MIN5468
Size: 120x100x65 mm
Crystal size (max.): 17 mm
Weight: 1135 g
Locality: Soutěsky (Zautig), Děčín, Ústí Region, Bohemia (Böhmen), Czech Republic

Nice, attractive vug of Aragonite crystal. The cavity 7,5 x 6 cm with prismatic clear crystals of aragonite to 17 mm. Overall specimen size 12x10x6,5 cm.



In stock.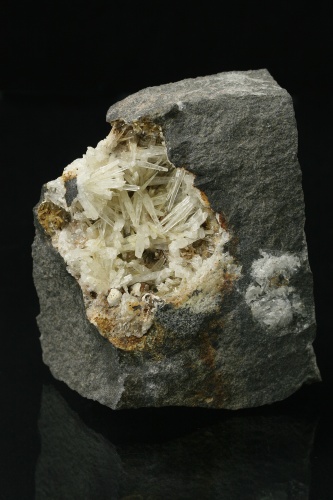 Open extra large image