ESTWING Axe with long handle
Item number: EB26
Weight: 1330 g.

Long Axe handle is handy for levering and permits a heavier blow with limited swing.

The 405 mm long Handle Axe has a bonded and molded Shock Reduction Grip® which offers the utmost in both comfort and durability, while reducing vibrations caused by impact. The head and handle are forged in one piece and have a fully polished head. Delivered with nylon axe sheat!
Made in the USA.
Lenght: 405 mm
Total weight: 1330 g.
Estwing identifier: E44A
Presumably available in 14 days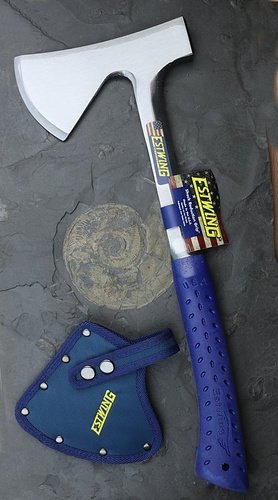 Open extra large image