ESTWING Rock pick, pointed tip 22oz
Item number: EH110
Size: 330 mm (13 inch)
Weight: 930 g.

Estwing Rock Picks have bonded and molded Shock Reduction Grip(®) which offers the utmost in both comfort and durability while reducing vibrations caused by impact. The head and handle are forged in one piece and have a fully polished head. The number 1 choice of geologists world wide. 
Made in the USA. 
Weight of head 616 g (22oz).
Total weight: 930 g
Estwing identifier: "ROCK PICK (POINTED TIP)", E3-22P, 03-10E3022P
Pre-order only
To inform you about possible delivery date, please add to cart as usual and send without obligation. We will contact you about conditions for ordering per e-mail.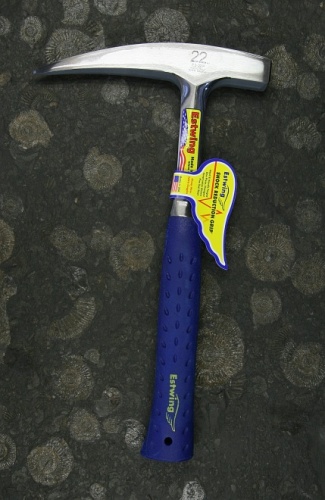 Open extra large image