> Minerals
Hermanov ball, both parts, with Anthophyllite, Phlogopite and Chlorite
Item number: MINS6119
Format: 12 (the sample fits or fills up the box of 94x85x30 mm. Sample might be higher than 30 mm)
Size: 79x67x48 mm
Weight: 379 g
Locality: Heřmanov, Křižanov, Žďár nad Sázavou District, Vysočina Region, Czech Republic

Extra large spherical aggregate of coarse-grained Phlogopite known as Heřmanov sphere (ball). Phlogopite in the center has a rim of radial Anthophyllite, sometimes the chlorite zone is developed between both minerals. Complete ball – two parts, positive and negative. 



Sold out.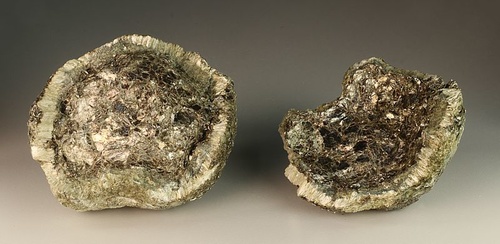 Open extra large image