Rotary Tumbler Lortone 2x1 kg
Item number: LO33B
Weight: 3,6 kg

 The Lortone 2x 0,8 l  capacity barrel rotary tumbler for approximately 2x 1kg (2x2lb) of rocks,  that makes the perfect size for professional tumbling of smaller material such as stones and glass as well as deburring and polishing metals. This model is a great choice for small scale tumbling needs. Barrels are made with quality rubber and are easy to open and close.

 

The LO33B comes with the following:
Two 1 kg (2lb) complete rubber barrels (2 kg/ 4lb total) 
Complete written and visual instructions (in English) 
Motor 220V/240V ~ 0,33A, 73W, 50/60Hz, including supply cord, switch and Schuko (CEE 7/4") plug. 
Dimensions: 410x160x170 mm
Weight: 3,1 Kg -  3,6 Kg  incl. packaging 
In stock.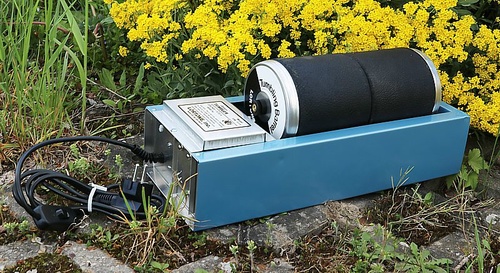 Open extra large image