Gold pans made of steel or plastic by ESTWING and GOLDEN FEATHER pans made of aluminum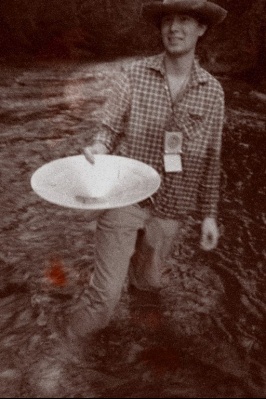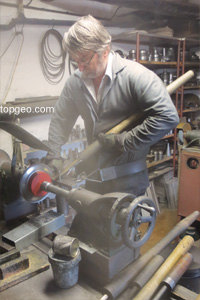 Proven tools every gold washer should have in his arsenal.
Whatever form and material you prefer for your pan, you'll certainly find it here. The steel pans made by ESTWING are more robust, the plastic pans have less weight.
Our Golden Feather pans come with both advantages: The metal aluminum is tough, stainless and lightweight. Better spend your power at the end of the trip to carry home your gold!
Speaking of power, the aluminum pans are exclusively produced for us using a traditional handcraft called metal spinning. Our metal master presses with his strong arm the rotating metal on the forms.